Yoga and Pilates are complementary workouts, both offering mind and body benefits. The best fit is the one that matches your personal wants, needs, goals and ultimately what you enjoy!
Both Yoga and Pilates are low-impact body weight exercises, traditionally practiced on a mat. They are very different styles of exercise, however both beneficial and unique in their own ways.
Yoga
The practice of Yoga originated in India, dating back over 5,000 years. The physical practice has been altered and adapted over time to suit our changing, modern-day lifestyles, body types and needs, whilst maintaining its ancient, spiritual philosophy and heart. It uses posture, breath work, meditation and mindfulness to promote not only mental and physical well-being but a new way of thinking and a positive outlook on life.
The intention of yoga is to deeply connect with the mind and body by moving and advancing through physical postures with the aid of the breath. Yoga has many different styles that can be adapted to suit every need or mood. Some of the most common types of yoga include vinyasa, hatha, hot yoga, and yin yoga, with varied flows and speeds. However, throughout all of these different styles, the main focus and intention of yoga remains the same - the clarity and calm of the mind.
Pilates
Pilates is far newer and more physically technical form of exercise. The founder Joseph Pilates developed the method in the 1920s to rehabilitate injured veterans during World War I. It was originally called Contrology, and he taught the use of the mind to control specific muscles, with a focus on the core.
The overall goal of Pilates is to develop the muscles uniformly and create a sense of postural awareness through activation and stabilisation. It involves moving through slow, precise, strength exercises with breath control.
With regular Pilates classes, you can improve your overall well-being as you will get your heart rate up but without the heavy cardiovascular workout. There is deep stretching and some resistance to form a well-balanced workout leaving you feeling energised! As you focus on the fundamentals and technical instructions, you are fully present in the moment, so in its own way it is a mindful practice.
Benefits of Yoga vs Benefits of Pilates
Yoga supports physical body awareness, strength, balance, flexibility and mobility. But the main focus being on the mind and how we can mindfully apply our practice to our day to day lives.
Pilates engages and activates every muscle group of the body, improves muscular endurance, muscles tone, core strength, flexibility, control, precision and balance.
Which is a better fit for me?
If you're seeking increased flexibility, relaxation and a better mind-body connection, yoga would be a great fit! For many people, yoga is not only a workout, but a chance to destress and recenter. There are so many styles that you can choose from: from restorative (relaxing) to vinyasa (continual flow) to power (stronger poses) depending on your mood.
If one of your goals is better performance in your other activities, Pilates may have an edge, as it focuses on overall strength. This practice is also great for those who suffer with injuries as it will work on finding that ideal alignment to rehabilitate the muscles and joints. It is low impact, will challenge your muscles and give you the burn and shake you are looking for!
If you like the sound of both, don't worry, you don't have to choose! Yoga and Pilates also complement each other perfectly as practices, with Pilates focus on the physical body and yoga focuses on mindfulness, together, they are a match made in heaven!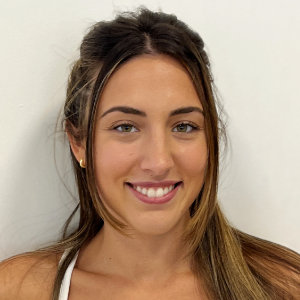 Written by Katie Tuck and published on Tuesday 6th September 2022 at 10:00