Happy March! It's time to add a spring in your step and join me OM the mat! Finally those early morning starts are becoming a little easier and the evenings are staying lighter for longer.. which means more time to join me OM that mat!
For those of you who havent met me before Hello! I'm Jade a yoga teacher, Actor and presenter! I also LOVE a pun! I have been practicing yoga for 8 years and qualified to teach 3 years ago in 2017.
I can still remember my first yoga class I attended it was a Hot flow at 6am.. I know what most of you are thinking .. 6AM?! ... I forgot to mention I love early mornings! Although I had no idea what to expect as I used to think yoga was for the older generation, but I loved it my teacher was encouraging, upbeat and added challenges even at 6 in the morning. I left the class feeling sweaty, relaxed and with the urge to jump back OM the mat and challenge my body and mind more.
I lived in New York where I really felt the benefits of yoga, living in such a non stop city it was bliss to jump on the mat and breathe, move my body and zone out from the competitive industry of acting. My teacher Suzanne was a dream I wish I could hop on a plane to her class every morning!
I trained in Mandala in 2019 and it completely changed my practice! Sometimes as a creative my yoga sequencing can feel stuck but with Mandala sequencing there is no end to possibilities and as we circle the mat. I come from a dance back ground so mandala flow for me is like dancing on the mat with a great playlist! I love creating sequences combining strength, flexibility and flow with moments of stillness which can be challenging or gentle depending on how you feel!
If you think of a mandala it is a geometric shape which represents the earth, unity and wholeness.
All mandala practices work 360 degrees around the mat using different asanas to targeting a different areas of the body.
We work through elements as we work from front to back OM the mat:
Earth - Grounding practice, working the hamstrings/foreword folds.
Water - we become like water moving with a elegant fluidity and softness to the body focusing on asanas that target the groin and hips
Fire - IT band, gluteus, think strong and fiery with lots of twisting, arm balances and handstands.
Air - Flow through the practice opening your heart and releasing the quads and creating space in the front body.
Mandala is a dynamic flow and no two flows are ever the same. A regular vinyasa practice is recommended before trying mandala.
I can't wait to see you circle OM the mat,
Jade xo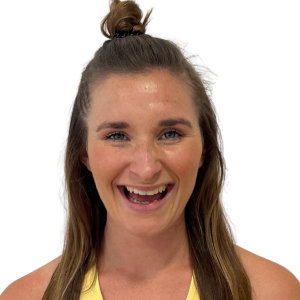 Written by Jade Coles and published on Wednesday 11th March 2020 at 10:03